Greetings from Quito, Ecuador!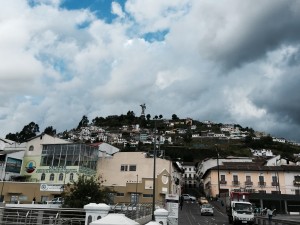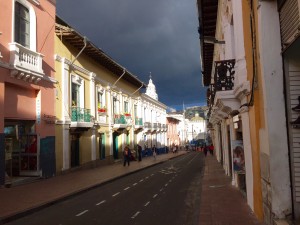 Quito is a beautiful and large city surrounded by mountains in central Ecuador. We are blessed to serve online students in Ecuador!
Please join us in praying for our online Grace students in Ecuador as they enter a 10-day intensive portion of their online course called "Vida Espiritual" (Spiritual Life).   Dr. Fernando Abella, Grace's Director of the Spanish Bible Program, is teaching this portion of the course in person in Quito, Ecuador, and is off to a fast start!    
Praise God that we have a room full of students that our incredible Grace Ecuador coordinator, Leonel Reyes, has worked tirelessly to recruit.   Each student, unique in their own way and their own walk with Christ, has had the opportunity to share their story and are being challenged during the course to think and pray through how the Lord has designed them to BE and what the Lord has designed them to DO for His glory.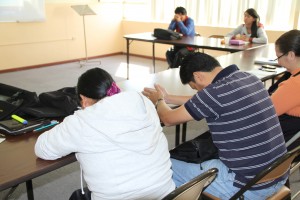 That which is born of the flesh is flesh; and that which is born of the Spirit is spirit. John 3:6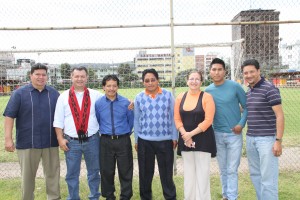 But the fruit of the Spirit is love, joy, peace, forbearance, kindness, goodness, faithfulness, gentleness and self-control. Against such things there is no law.  Galatians 5:22-23
Grace students Jorge Yuquilema and Joaquin Yucailla have invited Dr. Abella to preach at their church tomorrow.   Their church family is a part of the indigenous community here in Ecuador and primarily speak Quichua.  Jorge works with the young adults ministry and Joaquin serves as the pastor.  We are looking forward to joining them and experiencing their culture first-hand tomorrow! 
As we get to know the Grace students in Ecuador, we will be sharing their stories and how they are impacting the Kingdom of Christ in South America.    
Thank you for partnering with us during this journey and for your prayers.      
In Christ, 
Camille Moughon 
PS – for beautiful view of Quito from the Mountains click the link:  Quito Mountains