Grace School of Theology is now accepting students from the Philippines! We are excited about the opportunity to partner with you in your theological education. If you are a pastor, layperson, Sunday School teacher, church volunteer, ministry leader, a professional desiring to reach out to the marketplace or simply a believer who wants to know more about the Bible, this is the best opportunity to study God's Word and get the training you need to be more effective in your ministry and spiritual life.
With Grace's technology, you can access high-quality theological education through state-of-the-art online facilities, making your distance learning experience easily manageable.
Visit our Philippines Website
Graduate Programs Offered
Master of Arts in Biblical Studies
Master of Arts in Ministry
Master of Divinity
Master of Theology
For more information on our graduate programs, visit this link.
Our Admissions Advisor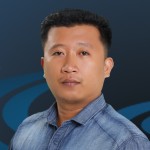 Phone#1: 09175902828
Phone#2: 09989861696
Email: dmadayag[@]gsot.edu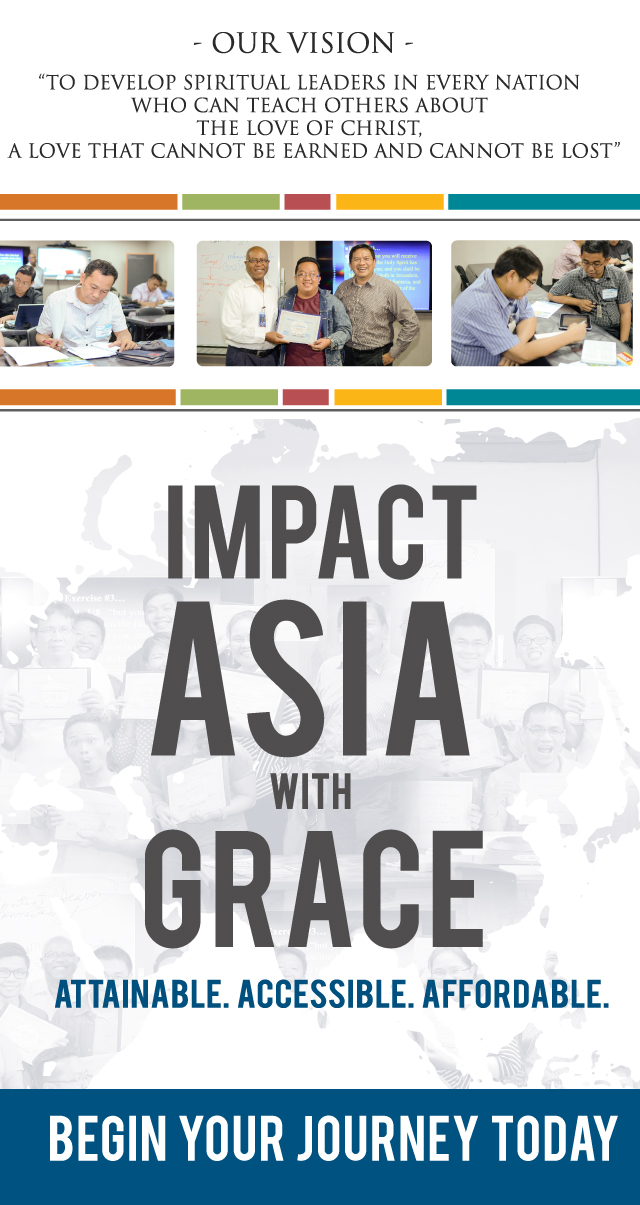 UPCOMING EVENTS: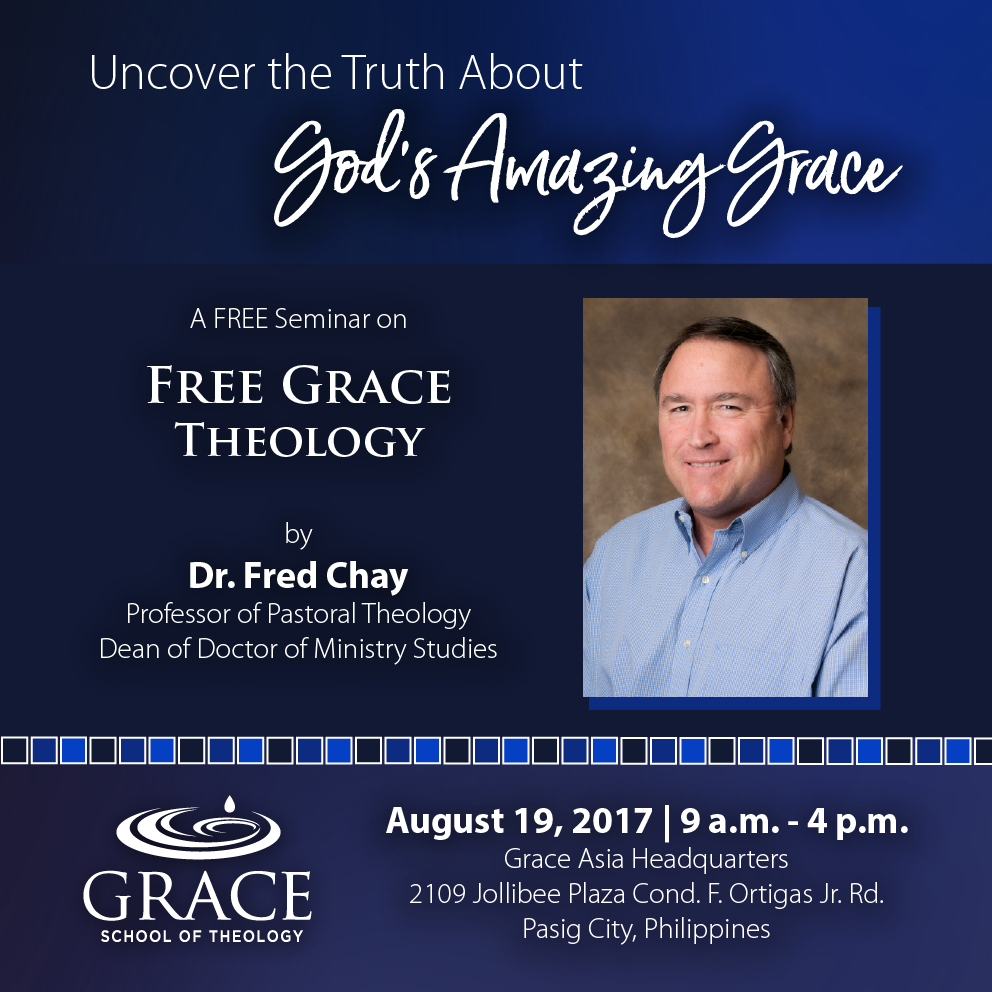 What does the Bible really say about God's grace? Now more than ever, Christian leaders need to examine their understanding of God's grace as it directly affects their teachings about salvation, the Christian life, and the future of mankind.
We invite you to join us for an in-depth study to rediscover the clear truth about God's amazing grace in this free class focusing on Free Grace Theology, its biblical foundation and practical application.
The class will be led by Dr. Fred Chay, professor of Pastoral Theology at Grace School of Theology. He is also dean of the Doctor of Ministry program and managing editor of Grace Theology Press, the publishing division of Grace School of Theology. He served as president and executive director of the Free Grace Alliance from 2009 – 2013. He is also the Founder and President of Grace Line, an educational ministry to pastors and church leaders. Dr. Chay has been speaking, teaching and writing on theological topics concerning motivation and spiritual formation for over 35 years.
When
:
August 19, 2017
What
:
Uncover the Truth About God's Amazing Grace. A FREE Seminar on Free Grace Theology
.
Where
:
Unit 2109 Jollibee Plaza, F.Ortigas Jr., Ortigas Pasig City
Register online now: 
http://www.graceasia.ph/events/free-grace-seminar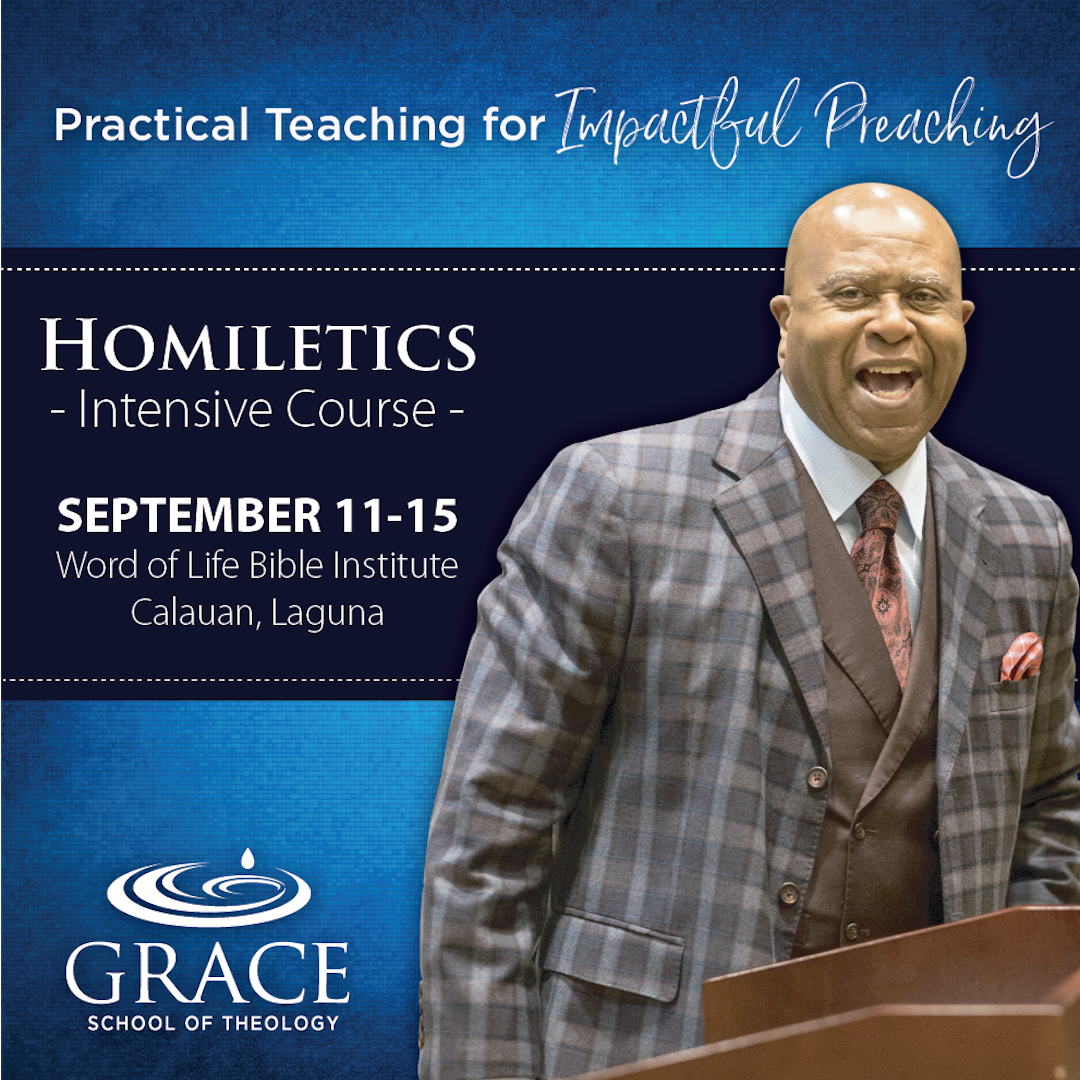 Practical Teaching for Impactful Preaching
With Dr. Mark "Dean" Haywood
Assistant Professor of Bible Exposition
A study of basic theory and skills on expository preaching, with attention to the preparation of the exegetical, theological, and homiletical outlines and propositions for selected texts from Wisdom books and Epistles.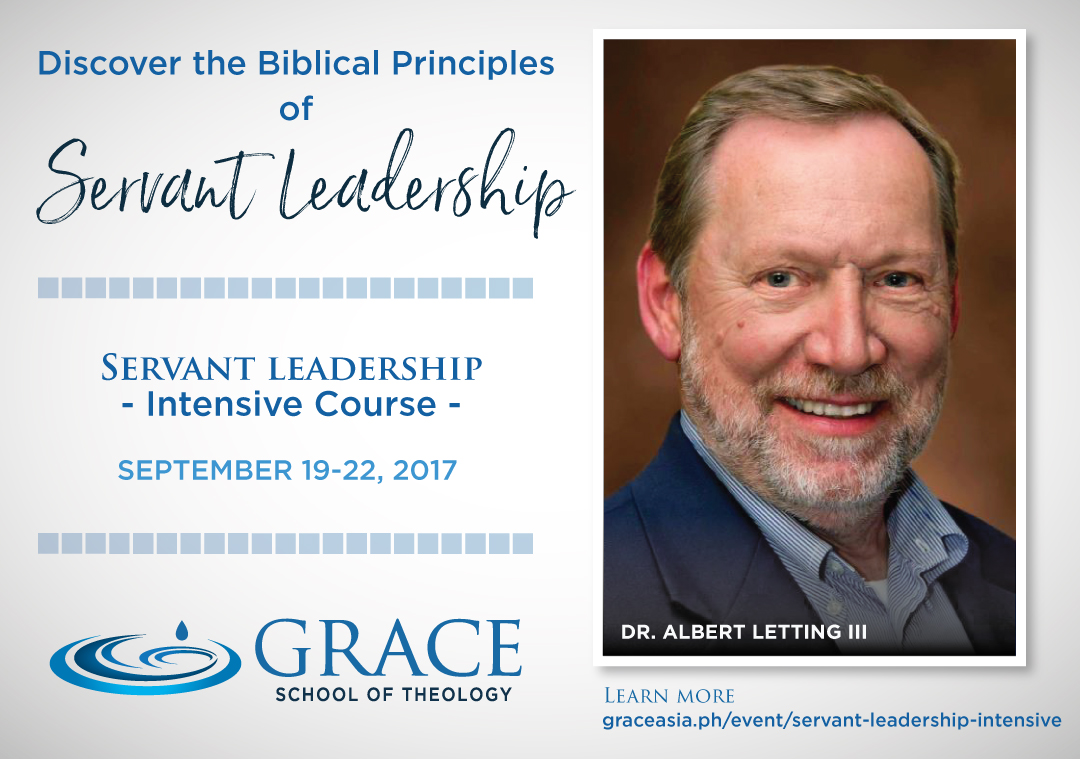 Servant Leadership Intensive Course
With Dr. Al Letting
VP for Academics
Principles of servant leadership are discovered from the biblical text. Students will develop a personal plan to apply biblical principles and requirements for leadership in ministry. A self-evaluation of the student's current role and leadership style will be completed.

Schedules

Luzon

July 15, 2017
8:00am – 10:00am
Jollibee Bauang, La Union
c/o Jonathan Jude Aquino
July 19, 2017
8:00am – 10:00am
McDonald's Balanga, Bataan
c/o Pastor James Balor
Schedules

Mindanao

July 24-26, 2017
8:00am – 10:00am
Word of Life Mindanao Seaside Camp
Bgy. Barra, Opol, Misamis Oriental
July 28, 2017
9:00am – 12:00nn
United Church of Christ in the Philippines
Matina, Pag-asa Drive, Davao City
c/o Rev. Wenzyl Dejolde
July 30, 2017
3:00PM – 6:00PM
UCCP City Central Church
32 Muñasque St., Brgy. Dad. West, Gen. Santos City
c/o Pastor Rein Amoro