Bachelor of Arts in Biblical Studies (BABS) – 120 Credit Hours
The BABS program at Grace School of Theology is designed to provide a deeper knowledge of the Bible and systematic theology as well as ministry skills. The curriculum leading to the BABS degree is a 120-unit course of instruction designed to develop Christian character, a sound knowledge of the English Bible, and the skills appropriate for ministry in a local church, mission field, or other Christian ministry.The Bachelor of Arts in Biblical Studies is a Degree Completion Program meaning that Grace expects students to complete their General Education requirements (36 hours) either at Grace School of Theology or at another higher educational institution. In addition to the 36 hours of General Education credits, 84 hours will be completed at Grace School of Theology for a total of 120 credits.
BABS Program Learning Outcomes
Upon successful completion of the DBS Program, the student will be able to:
Express a general knowledge of the books of the Bible, including key individuals, major events, and historical settings.
Articulate a synthesis of every major category of systematic theology.
Exegete and apply Scripture using inductive methods and principles of literal-grammatical-historical principles of interpretation.
Communicate biblical truth clearly and effectively.
Relate effectively as a servant-leader in a local church or parachurch setting.
Understand and articulate the Grace principles of progressive sanctification in life and ministry.
BABS Course Distribution Summary: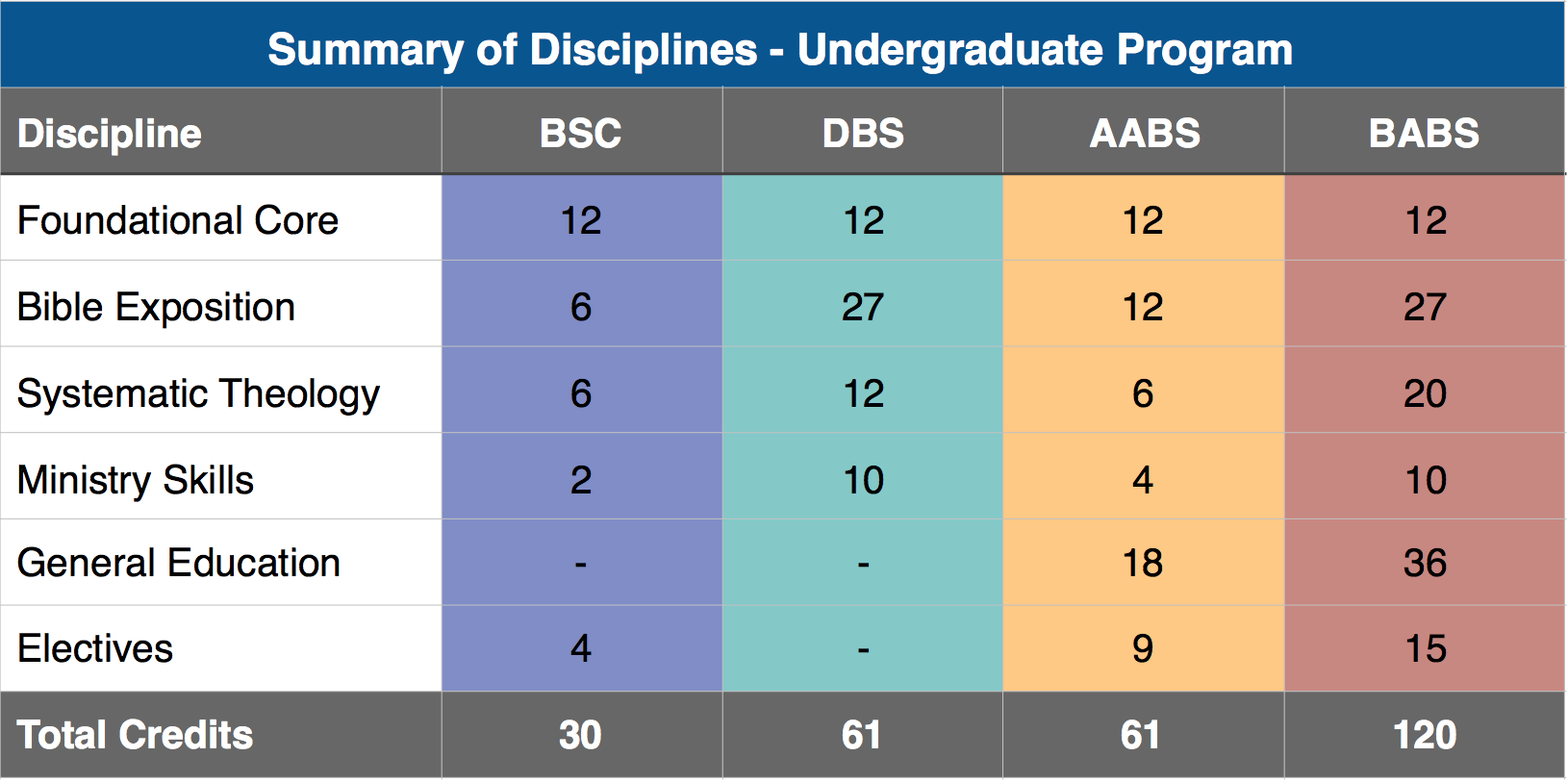 To see a complete breakdown of specific courses needed for the BSC program, please click here.