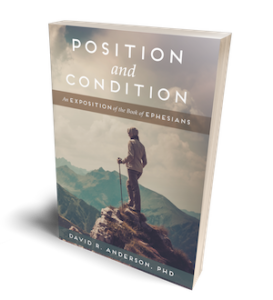 (Guest: Dr. Dave Anderson)
In this episode, we continue our series on the new book entitled Position and Condition, an exposition of the Book of Ephesians. Its author, Dr. Dave Anderson, is back with us to discuss the gaps that may exist in our daily walk and how we can better align our behavior with our belief.
Questions:
We look forward to interacting with you and the opportunity to address your questions on the podcast. Email your questions to savinggrace[at]gsot.edu.
Stay Connected:
You can also reach out to us on Twitter @savinggracecast and like Grace School of Theology's Facebook page. These are great ways to stay up to date with news related to the podcast.
Podcast: Play in new window | Download
Subscribe: Apple Podcasts | Android | RSS