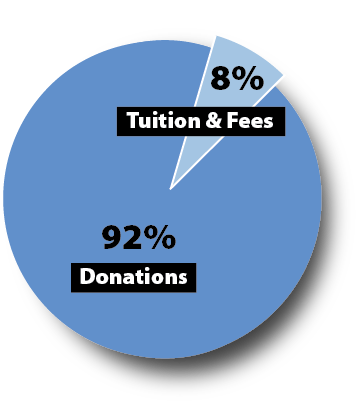 At Grace, we value stewardship, and we work hard to ensure that the investment you make in your education yields the highest return at the lowest possible cost. Due to the generous support of our ministry partners, more than 90% of each student's education is subsidized by the gifts of God's people. Why do we this? Because we believe each student is an eternal investment with limitless potential to impact the kingdom.
Receiving a quality theological education has been cost-prohibitive for far too long, so we choose to do things differently to ensure that all who are called can also be equipped. We are passionate about partnering with local churches, which enables us to expand our locations without increasing our overhead. We offer degree plans that are 100% online so our students can save valuable time and money by removing the burden of travel. In today's challenging economy, we know most people are cutting back, but with God's help, we'll continue to offer an education that accommodates even the tightest of budgets.
Find out more about our affordable tuition rates.