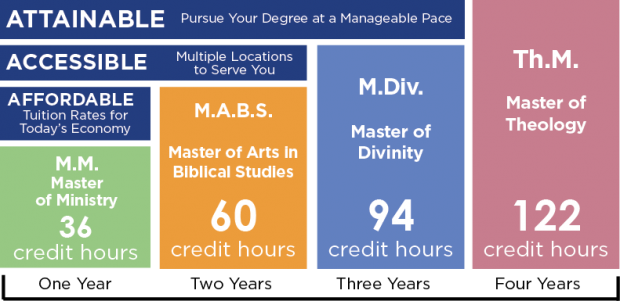 We know you're already in the trenches doing ministry, and we don't want you to put that kingdom work on hold. We want you to learn where you live so you can serve where you are. After all, you've got people counting on you, so you can count on us to provide the training you need to reach others with His grace. And we believe it's actually important for you to have a life along the way, so we've created a program timeline that you can pursue at a manageable pace. Stick with it, and you can earn a certificate within a year or a degree in two.
Plus, you won't find any ivory towers here. We have a team of professors with real-world ministry experience who teach theology you can understand and provide resources you can use. And they are here to help you not only become a better ministry leader but also a better disciple. Each of our credit students benefits from one-on-one mentoring, ensuring that our students are growing as much spiritually as academically.
Check out our academic programs to the find the best fit for you.