YOUR GRACE SCHOOL OF THEOLOGY LIBRARY: Available Anytime, Any Place!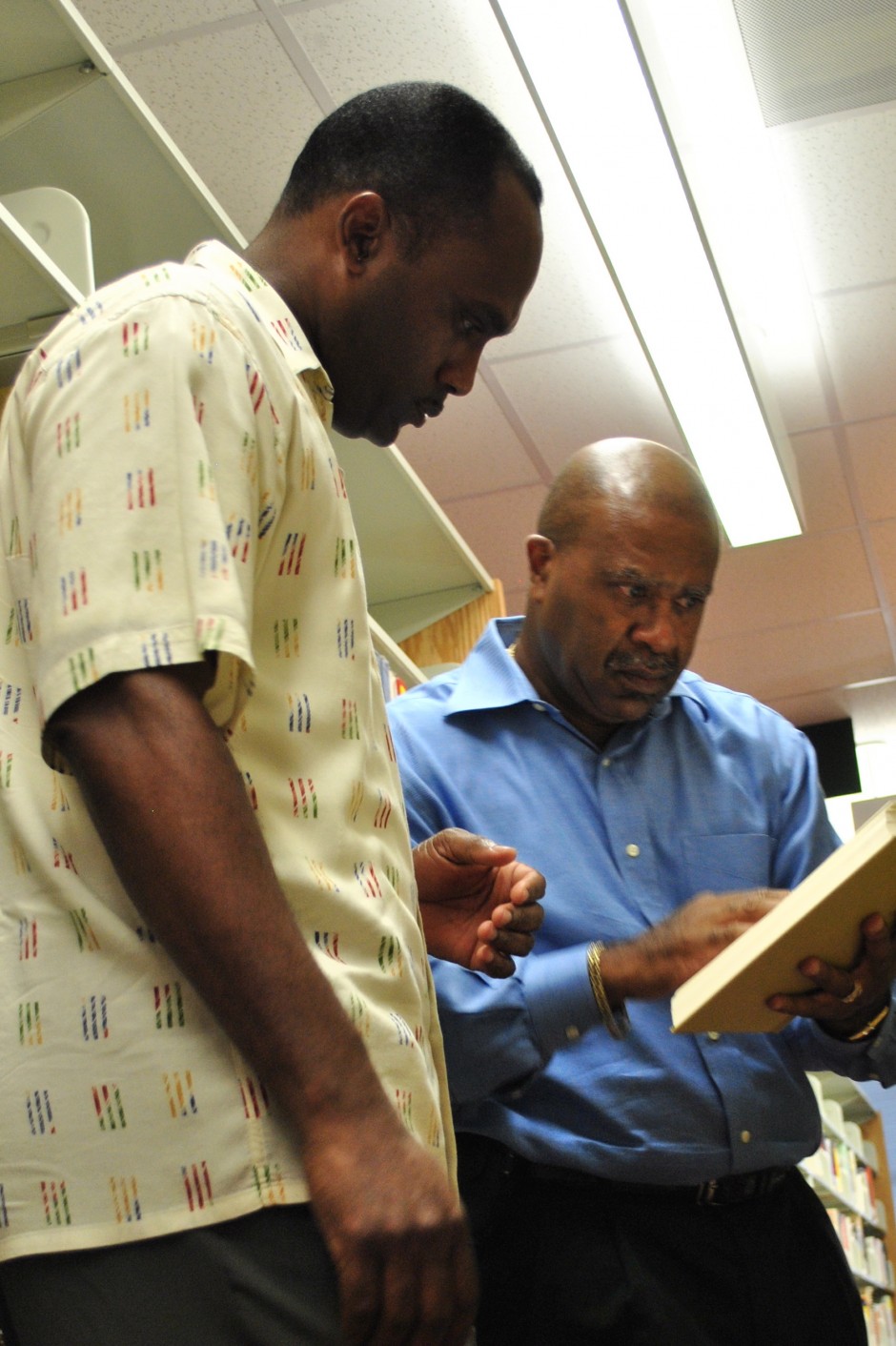 The best sources for graduate level research are books and databases. Students, faculty, and staff may use the following licensed databases for all your research needs at any time of the day or night:
ATLA with ATLA Serials & EBSCO EBooks
ATLA Databases: ATLA is the theological database of the Association of Theological Libraries. This is the most complete theological database in America, and we are happy to offer it to you for all your biblical research needs. This Database contains full-text articles from academic journals and citations to other articles which may be useful in your research. Provided through EBSCO Databases.
EBSCO Books: This database offers complete books online, exactly like the printed copy,  word for word.  Thousands of ebooks are available here on a wide variety of topics.  Over 7,000 biblical and theological books are to be found in this collection. Provided through EBSCO Database.
The William E. Nix Electronic Library (TWENEL)
GRACE has joined with Veritas Evangelical Seminary to offer the TWENEL library to our students.  You will be amazed by the quality and quantity of the resources offered at this site.  You will be able to get onto this site with a password given to you in Populi. A few of these resources require a second login and password. The ones for which Grace has a subscription will be given to you in Populi; however, most of the TWENEL library resources require no passwords.
Login and Passwords to Databases:
Your ATLA/EBOOKS  and TWENEL passwords will be provided to you inside Populi.  Please do not share your passwords with anyone who is not a Grace student.  It is unethical and illegal to do so.  Our contract provides for our students and Grace employees ONLY to use these databases.
The Grace School of Theology Library Collection
The Grace Library contains thousands of books appropriate to biblical and theological study.  It also contains books appropriate to life as the pastor of a church and a minister of the gospel. Other appropriate materials are included.  You can find the library catalog at the following location:

Visiting the Library in Person
All currently enrolled Grace students have access to wonderful library resources and services. With two librarians and an excellent student/librarian ratio, students can speak to a librarian for any research issues. The library is located at the North Campus where you can reach your librarians by email, phone, or in person. The North Campus is located at the following address:
3705 College Park Drive
The Woodlands, TX 77384
Phone Number: 877-476-8674
Request System and Library Hours
To request a library book, simply email your librarian, Mrs. Debbie Cox, with the title, author and your name.  You may take the book with you as soon as you send her the email if you are at the library.  It will be due in two weeks in person but may be renewed by email.
If you are not present to use the physical library, find the book in our library collection and all efforts possible will be made to see that you receive the book by email, mail, or other method.
The Library is open at all times that the Main Campus is open, including evenings when classes are being held. Typical hours are:
Monday-Friday
9:00 am – 5:30 pm
7:00 pm – 9:00 pm on nights when an evening class is in session
Saturday & Sundays
Librarians are available. Contact your librarian at 713-897-8025 by telephone for a personal appointment at the campus or immediate consultation by email or on the phone.  We are happy to serve you seven days a week.
Your Librarians
The Librarian, Mrs. Debbie Cox, is available by email and by telephone.
Mrs. Cox's phone number is 713-897-8025.
The Assistant Librarian, Billy Webb, is available Monday, Tuesday, Thursday, and Friday from 11 am-4 pm at the North Campus. Mr. Webb's phone number is 713-897-8304.
To gain access to the library in person at the campus, simply identify yourself to the librarian or person on duty and let them know you are a current student at Grace School of Theology. You are allowed as a Grace Student to check out any of the books in the library except those marked REF on the spine. These are Reference books. They may be photocopied but not removed from the library. For our distance education students, we offer to send by mail.
Remote Access
When you are off campus, you may check the library catalog of books by using the following link:
Internet Research Websites (Open to All)
Students of Grace School of Theology are encouraged to use the research resources listed above. For others, we offer the research resources listed below.All links and databases in this section are free public access and do not require name and password.
Additional Resource Links
Contact Your Librarian