Master of Divinity (MDiv)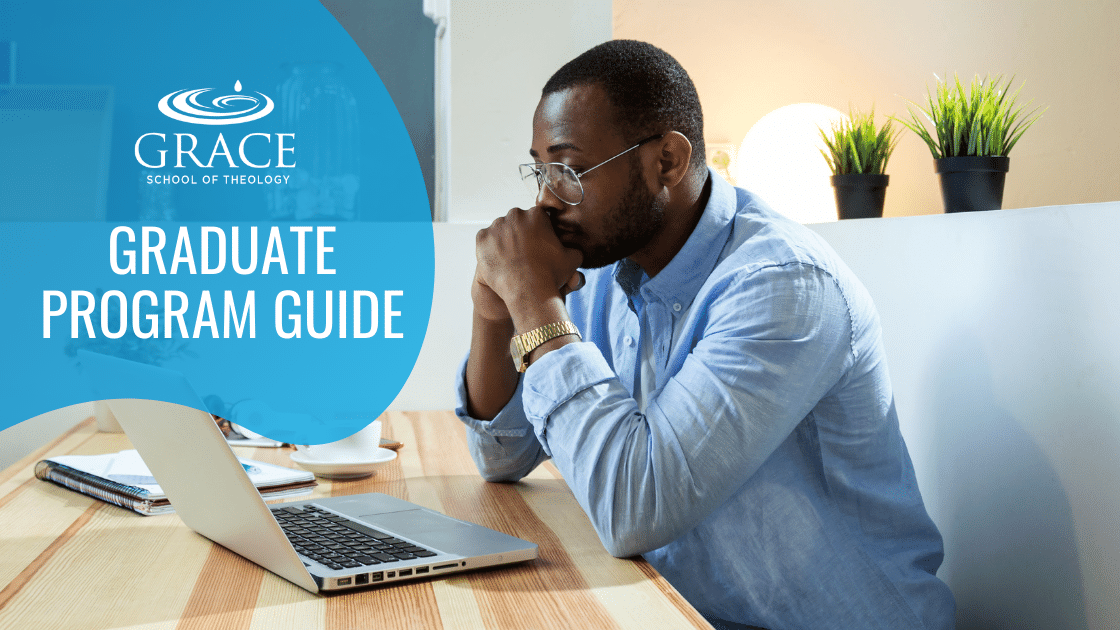 Master of Divinity (MDiv)
The Master of Divinity degree (95 credits) is traditionally the most common seminary degree for equipping those whose desire is to serve the Lord in some type of professional ministry capacities such as pastoral or classroom ministry, or any other ministry where the primary task is expositing the Word of God. The MDiv also prepares students to enter directly into a post-graduate (doctoral) professional program such as the Doctor of Ministry degree.
At Grace, the MDiv degree is uniquely structured to balance biblical and theological studies with ministry skills concentrations that will result not only in increased knowledge of God's Word but also preparation for the common demands of everyday ministry.
The 95-credit degree typically takes a little over 3 years to complete (if one attends full time).  Students may transfer up to 47 credits from another accredited graduate institution into the MDiv program. Students may choose the option of the MDiv with a minor in Chaplaincy.
Download the Graduate Program Guide
Get the full breakdown of courses and more information on admissions.
Ministry Concentration Overview
In addition to 6 credit hours of ministry core, MM and MDiv students have the option to customize 8 credit hours with either one of the ministry concentrations listed below. MA(BS) students will take 6 credit hours of any ministry skills courses in addition to the required ministry courses. While the core courses lay the foundation for a multifaceted ministry, the concentration courses address the students' need for ministry skills unique to the students' concentration.
MDiv Program Learning Outcomes
Upon successful completion of the MDiv Program, the student will be able to:
Explain a comprehensive overview of the basic content and theme of each book in the Old and New Testament.
Articulate a synthesis of every major category of systematic theology and trace its development throughout church history.
Exegete and apply Scripture using inductive methods and principles of literal-grammatical-historical hermeneutics.
Understand and articulate the grace principles of progressive sanctification.
Communicate effectively, orally and in writing.
Summary of Disciplines Within Each Graduate Program
Discipline
MM
MA(BS)
MDiv
ThM
Foundational Core
10
10
10
Ministry Skills (Required)
6
6
6
Bible Exposition
-
18
24
Systematic Theology
-
12
19
7
Biblical Languages
-
-
18
16
Ministry Concentration or Electives
8
6
8
Internship
4
-
4
Research
-
-
-
6
Electives
8
8
6
Total Credits
36
60
95
29
Net Price Calculator
This calculator is intended to provide estimated net price information (defined as estimated cost of attendance — including tuition and required fees, books and supplies, room and board (meals), and other related expenses — minus estimated grant and scholarship aid) to current and prospective students and their families based on what similar students paid in a previous year.
Click on the button below to open the Net Price Calculator.