Biblical Studies Certificate (BSC) – 30 Credit Hours
The certificate program at Grace School of Theology is designed for the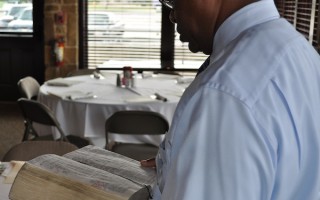 Christian layperson who desires a flexible and less demanding course of study that will provide a general knowledge of the Bible, theology and basic Bible study skills.
This one year (30 credit hours) certificate is ideal for those volunteering in the local church or other ministry who want to be further equipped but do not wish to enter a formal undergraduate degree program at this time. Only 9 credit hours of this program are transferrable from another accredited institution.
BSC Program Learning Outcomes
Upon successful completion of the BSC Program, the student will be able to:
Express a general knowledge of key books of the Bible, including individuals, major events, and historical settings.
Explain key doctrines of the Bible in basic terms.
Understand the Grace principles of progressive sanctification in his/her personal life.
Summary of Disciplines Within Each Graduate Program
Total Credits
36
60
95
120
Discipline
Biblical Studies Certificate (BSC)
Diploma in Biblical Studies (DBS)
AA in Biblical Studies (AABS)
BA in Biblical Studies (BABS)
Foundational Core
12
12
12
12
Bible Exposition
6
27
12
27
Systematic Theology
6
12
6
20
Ministry Skills
2
10
4
10
General Education
-
-
18
36
Electives
4
-
9
15
To see a complete breakdown of specific courses needed for the BSC program, please click here.
Grace Consumer Information
Job Placement Rates for Graduates
Grace makes no representation regarding the employability of its graduates nor does it offer placement services to students or alumni. The school maintains a "Career Services" web page to help the Christian community offer its employment opportunities to students and alumni. Grace does not make any statistical representations related to alumni employment.