Master of Arts in Biblical Studies (MABS) 60 Credit Hours
The MABS degree program at Grace offers graduate-level biblical and theological instruction aimed at providing a solid foundation in the Scriptures. It is designed with a particular focus on equipping those within a broad spectrum of Christian service, such as those in supporting roles within the local church, as well as those within para-church ministries and mission agencies.
The degree typically takes two years to complete and is uniquely structured to provide a comprehensive overview of each book of the Bible and every major category of systematic theology. With fewer electives, this degree program is not designed for those seeking preparation for pastoral ministry or other ministries where the primary task is the teaching and preaching of the Scripture. Only 19 credit hours of this Program are transferable from another accredited institution.
MABS Program Learning Outcomes
Upon successful completion of the MABS Program the student will be able to:
Explain a comprehensive overview of the basic content and theme of each book in the Old and New Testament.
Articulate a synthesis of every major category of systematic theology.
Exegete and apply Scripture using inductive methods and principles of literal, grammatical, historical hermeneutics.
Understand and articulate the Free-Grace principles of progressive sanctification.
Communicate effectively, orally and in writing
MABS Course Distribution Summary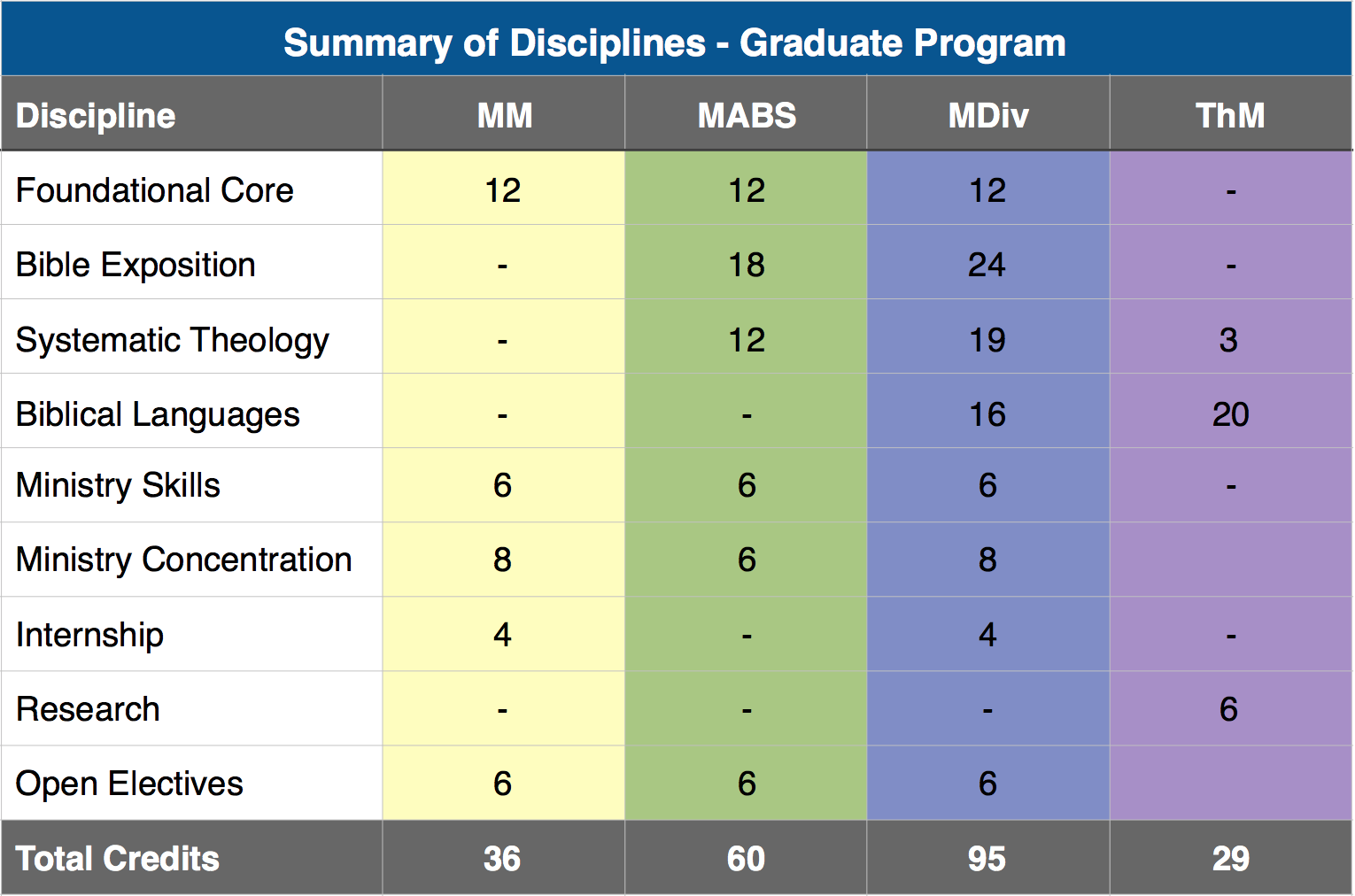 Net Price Calculator
This calculator is intended to provide estimated net price information (defined as estimated cost of attendance — including tuition and required fees, books and supplies, room and board (meals), and other related expenses — minus estimated grant and scholarship aid) to current and prospective students and their families based on what similar students paid in a previous year.
Click on the button below to open the Net Price Calculator.