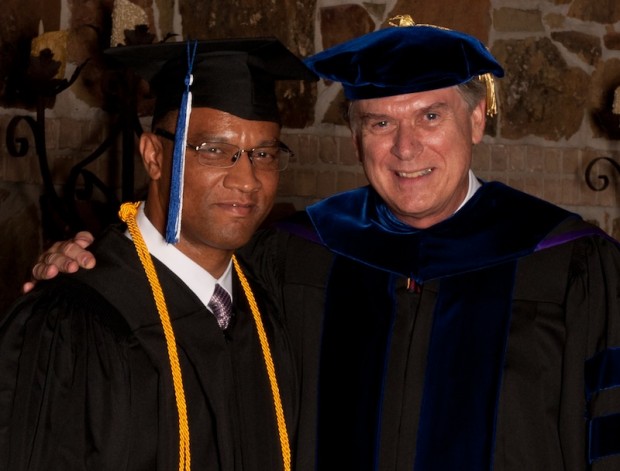 At Grace, we believe strongly in making a lifelong investment in our students. We offer career counseling and services in addition to job and ministry placement assistance for our students and alumni. If you are interested in finding out more about these services, please email our Student Services Department. We also welcome inquiries and job opening information from potential employers. Email our Student Services Department for more information.
GRACE JOB OPENINGS:
Technical Support Specialist (2 Open Positions – Part-Time):
The Technology Support Specialist provides technology support and training for students, faculty and staff. He/she also provides support in the maintenance, and coordination of all information technology (I.T.), education technology (E.T.) systems and services conforming to seminary policies, procedures, goals, initiatives, and budgets.
MINISTRY JOB OPENINGS:
Senior Pastor Position: Shreveport Bible Church – Shreveport, LA

Shreveport Bible Church is looking for a Senior Pastor with the following passions, gifts and experiences:
Preaches the inspired Word of God, clearly, relevantly, and with enthusiasm. The candidate must demonstrate consistent, creative excellence in presenting God's Word in a manner that allows people to apply it to their everyday lives.
Commitment to teaching the Free Grace Message.
Visionary leader with ability to think outside the box. Responsible, along with the elders, for setting the vision, strategy and direction of the church.
Oversee and participates in pastoral care such as weddings, funerals, counseling and visitation.
Coordinates worship services with Worship Team Leader.
Looking for an outward focused energetic Senior Pastor to help a congregation of mature believers creatively reach out to their community with the good news of God's grace.
Salary in the lower 40's
Send resume to [email protected]
Full Time Pastor: Grace Bible Church – North Haledon, NJ

Grace Bible Church located in North Haledon, NJ is seeking a full-time pastor.
Please visit their church website at www.gracebiblenj.org.
Primary responsibilities will be to preach the gospel and teach the inerrant Word of God, disciple believers and reach the lost with the Gospel of Christ. Their multi-generational membership is looking for a man who is faithful in prayer, studies God's Word and will lead their congregation into the future; engaging with deacons, church staff and all ministries of the church, especially their youth. A parsonage is available with the position. Applicants should be an ordained pastor who holds a degree from an accredited seminary/university and has a minimum of 5 years pulpit experience.
Minister of Music and Youth: Spring Woods Baptist Church – Houston, TX

Spring Woods Baptist Church is a Multi-Ethnic church in Houston, Texas. We are seeking the person God is calling to fill the Minister of Music/Youth position. Interested individuals, please email resumes and questions to:
Alicia Herrera, [email protected]
Youth Pastor: Semi Valley Evangelical Free Church – Semi Valley, CA

Simi EV Free, a small free grace church in Simi Valley, California, is currently looking to help revitalize itself by launching a youth ministry. We are seeking a candidate or a couple that is up for the challenge of partnering with a new lead pastor to launch a youth ministry.
For more information click here. If you are interested please send an introduction letter to Pastor Mike Cratch at [email protected]